New Learn 2 Swim Framework
At Xcite we are committed to developing and providing our customers with a high quality swimming lesson programme. Over the last couple of years the Learn 2 Swim programme @ Xcite has gone through a number of positive changes. 
Scottish Swimming is launching a NEW National Framework for Learn 2 Swim. We have a 10-year great partnership with Scottish Swimming and are looking forward to implementing the new framework in June 2017.
What are the Changes to the NEW Framework?
1. New Levels & Activities 
The current 8 Level Programme will be condensed into 5 main levels: Swim Skills 1-4 and Club Ready.
Swim Skills 1 will be split into Swim Skills 1a and 1b. The split level well enables our Teachers to better manage the ability level within the classes ensuring your child receives a more targeted and bespoke swimming lesson.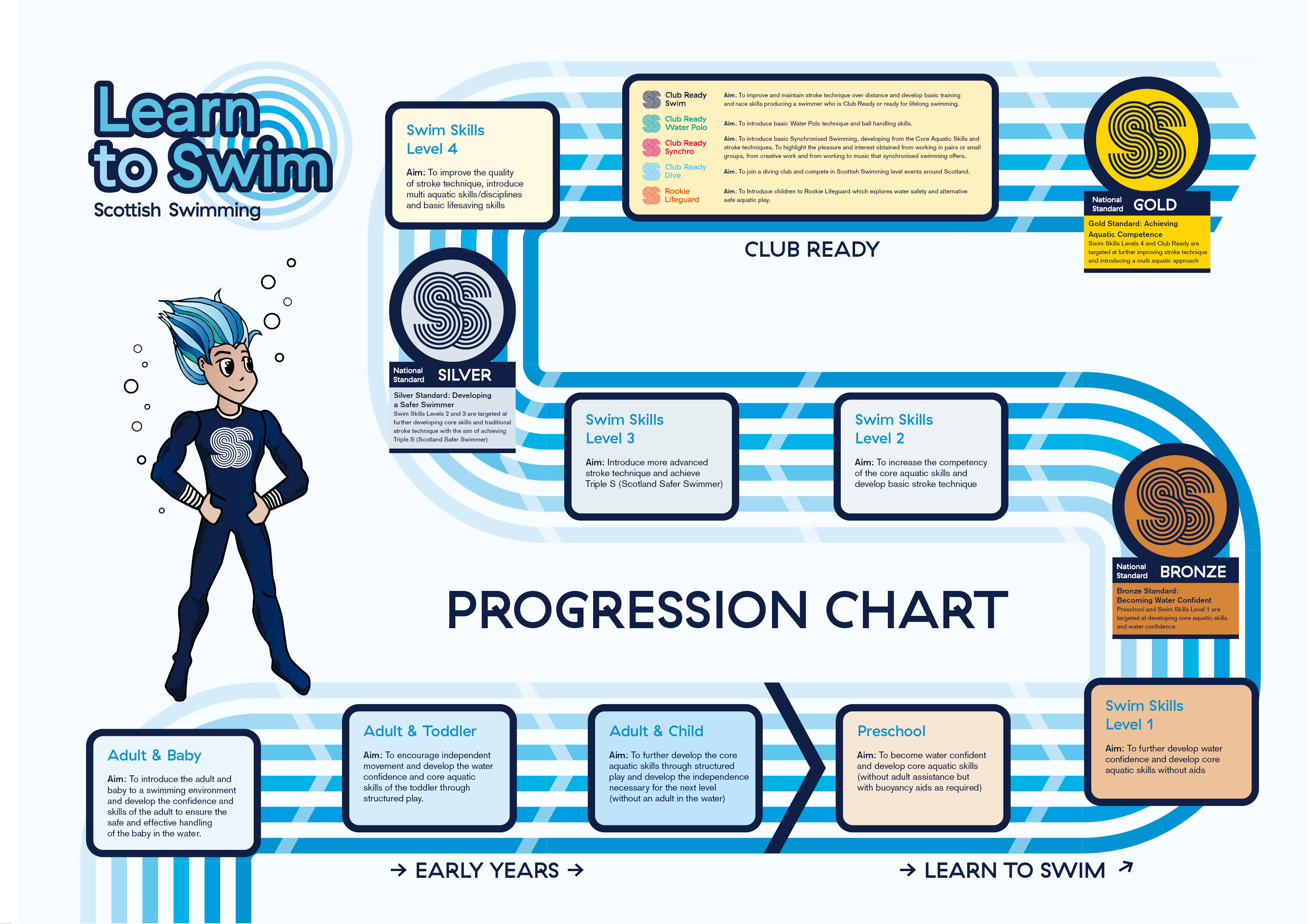 Download diagram here.
As the programme continues to grow additional opportunities will become available for children to experience other aquatic activities such as Water Polo and Diving.
2. Improve Lesson Quality and Environment  
Quality is at the forefront of the new Framework. Xcite Swim Teachers will continue their annual training sessions (weeks commencing 24 April and 21 August), with development sessions based on the delivery of the Scottish Swimming Framework.
Our pool layouts for lessons will be reviewed. Children will be encouraged to master the stroke techniques first, with distance increased gradually in order to focus on learning good technique.
Over the coming weeks there may be changes to your usual pool layout to allow the venue to trial different options prior to the launch of the new Framework. We appreciate your understanding and support during this time. 
3. Lesson Focus
The core philosophy of the Framework is around swimming lessons being fun, child-centred and establishing core aquatic skills which are fundamental to a child learning more complex skills.
The National Framework is designed to enable our teachers to deliver a progressive programme which produces swimmers who, 'depending on their ambitions', are either 'club-ready' or 'ready for lifelong swimming'.      
To read more about the changes to the New Framework please download Scottish Swimming's Learn 2 Swim Info Guide. 
What do you need to do now?
During May we'll assess your child's swimming based on their current swimming ability. This will be recorded in the Learn2 system and you'll receive an email detailing their new class name and time. We'll make every effort, although we cannot guarantee, to keep the lesson to the same day and similar time to your current lesson and aim to keep the time difference (if any) to a minimum to avoid you any inconvenience. 
Please ensure that we have your up-to-date email address to ensure you receive this important information. Contact Reception to make any changes. 
You can access online weekly Reports on your child's swimming progress via the Learn2 Parent Portal. If you have yet to sign up check out more details here on how to register.