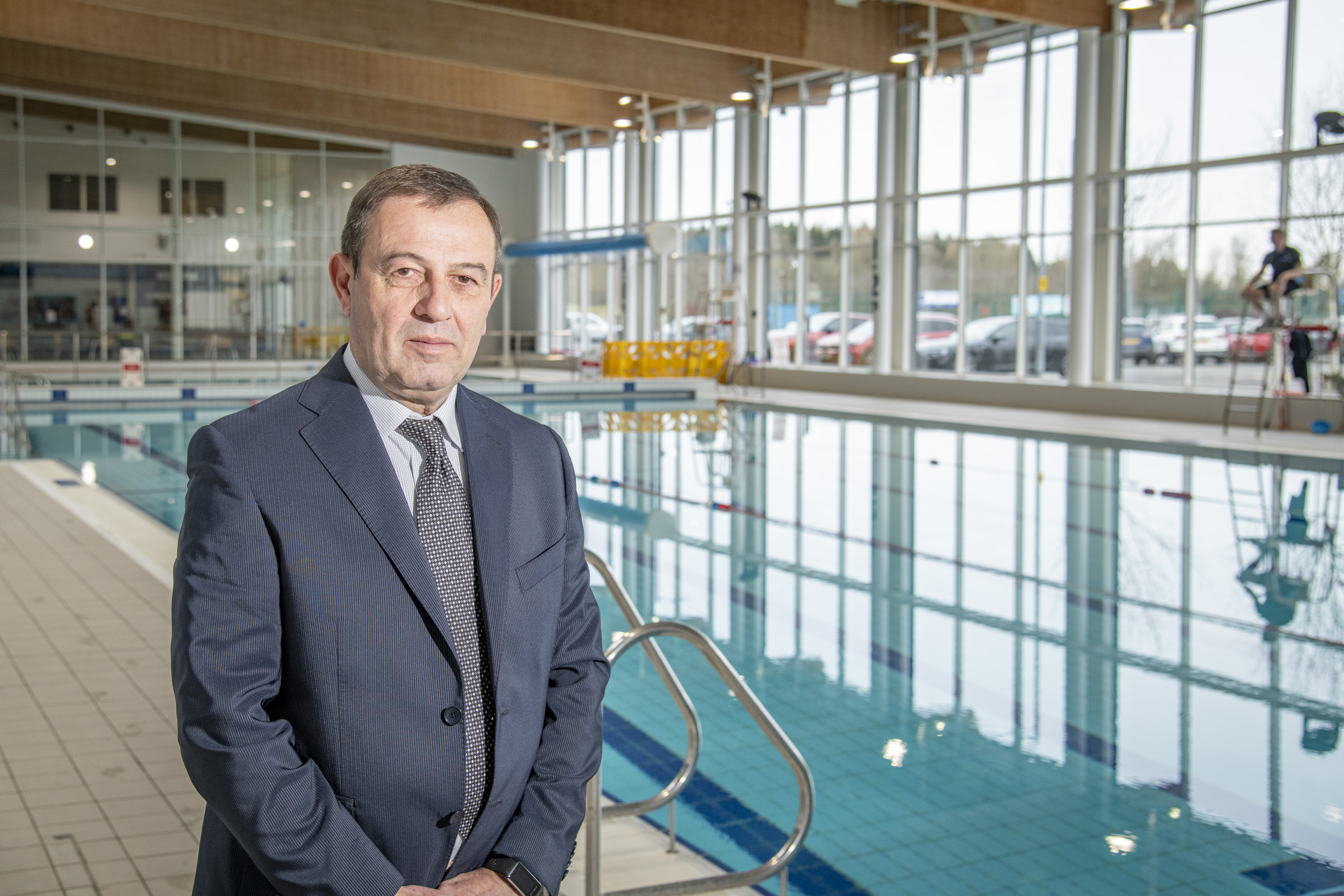 We are delighted to announce the appointment of Sergio Tansini as the new Chair of the Board for West Lothian Leisure. 
Sergio has been working with us since 2019, serving as a board member and as the Chair of the Finance and Audit Committee. 
Sergio's career boasts a track record of business growth and commercial success, serving as a Director in companies including Regenersis, ICL Fujitsu Services, Total Repair Solutions and IndigoVision.  He now focuses on volunteer work in the third sector, both at board level and also as a volunteer for Chest, Heart & Stroke Scotland.
Ben Lamb, Chief Executive of West Lothian Leisure, said: 
"As an experienced  CEO and Board director, Sergio brings a history of success and a wealth of experience in consumer services to our organisation.  As we move past the lasting effects of the pandemic, towards a future of reduced public sector funding and self-sustainability , as well as continue to grapple with unprecedented energy costs, Sergio's guiding hand will be vital in assisting us approach and overcome what will be a challenging few years for all charities.  Working with Sergio, WLL is committed to ensuring continuity of leisure and wellbeing services over the next five years, and beyond.
"I'm looking forward to working with Sergio to harness his enthusiasm and energy to bring to life our vision of helping to create a West Lothian where everyone can live a healthier, happier, longer life and to improve lives and communities through sport, physical activity and culture."
Sergio Tansini's appointment follows the departure of Cindy Brook, who has served as our Chair for over 12 years.  She has been crucial to the expansion of health services during her tenure, and the provision of leisure services at eight secondary schools in West Lothian.
Ben added, "Cindy has demonstrated relentless passion and determination during her time at West Lothian Leisure and we want to express our profound gratitude and thanks.  She has been our Chair for half of West Lothian Leisure's existence, and thanks to her, the charity has been able to create a West Lothian where everyone can live a healthier, happier and longer life.
"Not only has she been instrumental in guiding the charity through significant events and changes, including the tragic fire at Whitburn in 2011 and the pandemic and our post-pandemic recovery, but she is also hugely popular with our staff and customers.  She was the driving force behind our Health and Wellbeing service, which now has 35,000 annual visits and over 1,500 referrals.
"In this regard, and many, many, more, her contribution to the Trust cannot be overstated and although we are sad to see Cindy leave, she leaves us in a good place, ready to face the challenges  that lie ahead. We wish her all the best for the future, and hope she remains a visitor and lifelong friend of West Lothian Leisure."
West Lothian Leisure has invested over £14 million back into the charitable trust over the last 20 years, operating Xcite Venues and more recently Howden Park Centre and Polkemmet Golf and Driving Range, as well as leisure facilities in local secondary schools.