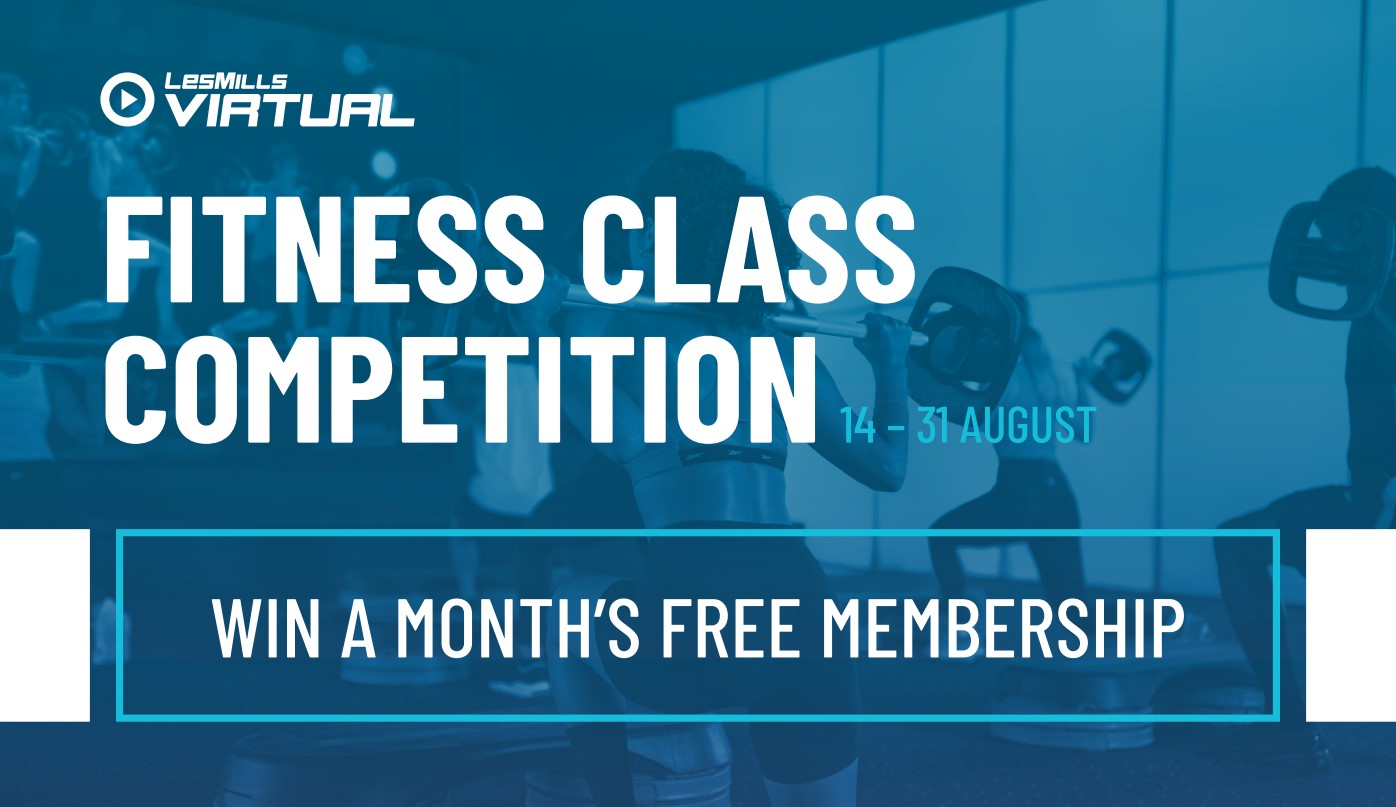 WIN A MONTH'S FREE MEMBERSHIP!
Attention all fitness class lovers!
We're giving YOU the chance to win a FREE one month membership!  All you need to do is join us for any of our Les Mills virtual fitness classes between the 14th and 31st of August.
For each virtual class you attend during these two weeks, you'll earn an entry into our giveaway. Boost your odds of winning (and boost your fitness levels) by attending multiple classes for multiple entries! Just remember to complete an entry form at the reception before or after each session and drop it into our ballot box.
Don't forget - the virtual studio is available for you to use whenever there isn't a timetabled class - never worry about missing your workout!  If the studio is free, you can pick the Les Mills classes you love at a time that works for you! Say goodbye to workout interruptions!
Watch the video below to find out how to start your own virtual fitness class or read our how to guide here.