Sweet Chilli Chicken Wrap
Tired of your usual lunch routine? Add variety to your lunchtime with this tasty wrap!
Ingredients
1 whole meal wrap
15g / 1/2 oz. lettuce
1 small chicken breast, grilled and sliced OR diced cooked chicken
1 tablespoon sweet chilli sauce
¼ red onion, chopped
¼ cucumber, chopped
½ tomato, chopped
½ small pepper, chopped
Method
Combine all of the ingredients (except the lettuce and wrap) in a bowl.
Spoon onto your wrap and top with the lettuce.
Serving Suggestions

If you like your wrap warm, simply place it into a heated sandwich toaster for 4 -5 minutes until the edges are crispy.
Cocoa Banana Overnight Oats
Ingredients 
2 cups rolled oats
1.5 cups of milk of your choice
1 banana (mashed, chopped or sliced)
1-2tbsp of cocoa powder
1tbsp honey or maple syrup
Toppings of your choice!
Method 
Mix all the ingredients together in a bowl or a jar and then place in to the fridge, overnight or for at least 1 hour.
When you are ready to use your overnight oats, remove from the fridge and top with toppings of your choice. The oats can be eaten cold or hot, to heat place in the microwave for 30-60 seconds.
The oats can be left in the fridge for 2-3 days.
Tomato and Basil Soup 
Ingredients 
2 tins of 800g chopped tomatoes 
500g onions
400g carrots
200g potatoes
1 packet of basil
4 cloves of garlic
2ltrs of vegetable stock
Method
Peel onions, carrots and potatoes and roughly chop 
Place all of these into a thick bottomed pan with the garlic and a little oil and cook for 5-10 minutes 
Add the 2ltrs of vegetable stock and leave to cook until vegetables are cooked through 
Add the basil leave towards the end of cooking and remove from the heat
Blend until smooth and enjoy!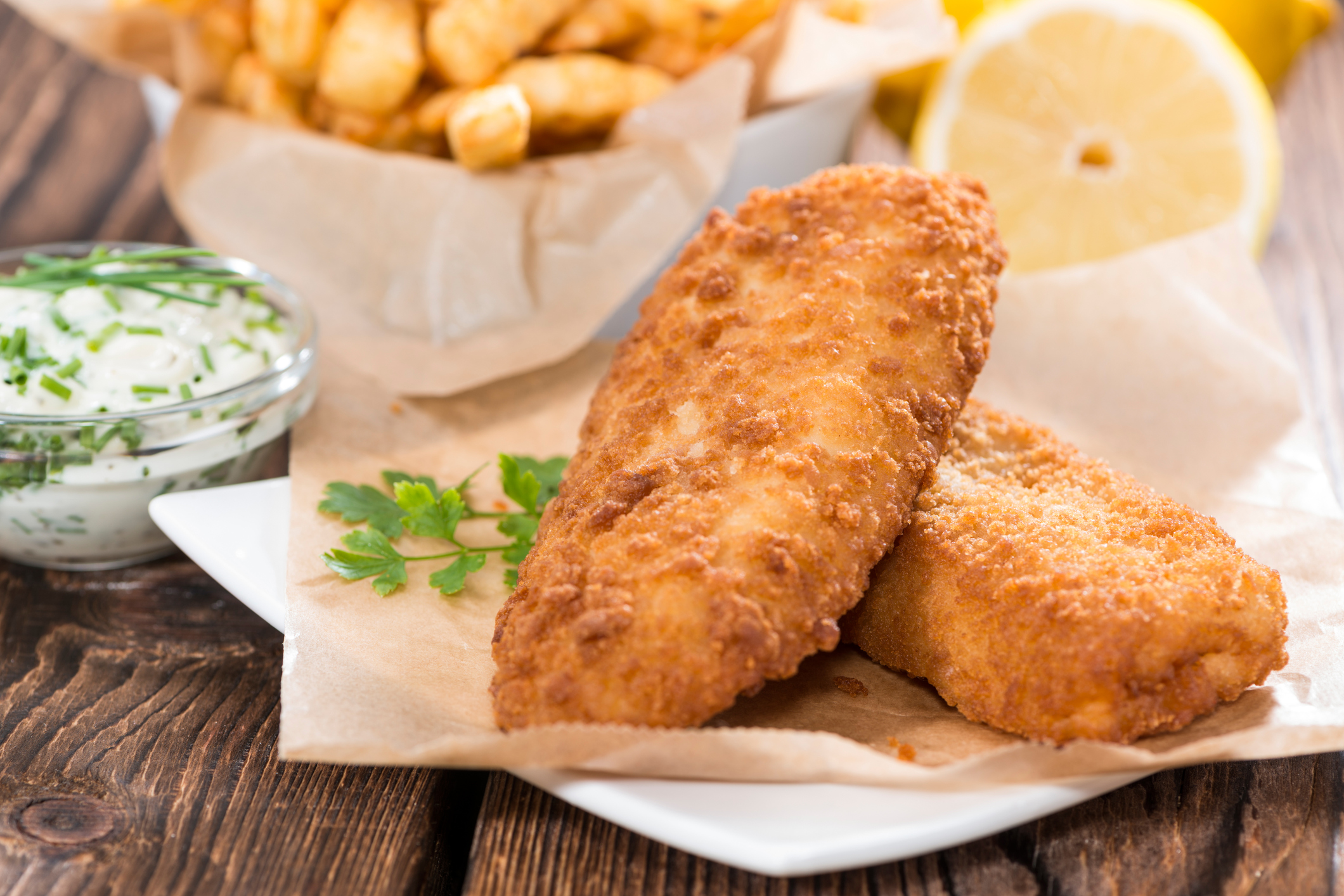 Healthy Fish & Chips!
Ingredients
4x 150g fish fillets (cod, haddock or Pollock)
Juice of 1 lemon
Salt and fresh ground pepper
900g Maris piper or King Edward potatoes
Low fat cooking spray
60g dried breadcrumbs
4 tbsp. fresh chopped parsley
2eggs
Method
Pre heat the oven at 200oc/180oc Fan/ gas 6.
Then place fish fillets into a bowel and sprinkle over the lemon juice and season well. Then leave for 1 hour to marinade.
Peel the potatoes and cut into thick chips. Place into a pan of hot water and par boil for 5 minutes.
Once boiled drain and dry the chips on paper towel. Transfer the chips to non-stick baking sheet and then spray with low fat cooking oil.
Mix together the breadcrumbs, parsley and seasoning to taste. Lightly beat the eggs in a bowl, then dip in the fish fillets into the egg mixture then into the breadcrumb mixture one fillet at a time.
Place the fish fillet onto a baking sheet and spray with low calorie oil spray.
Place the chips into the pre-heated oven cook for 10 minutes the place the fish fillets into the oven and cook for a further 15-20 minutes.
Enjoy with tartar sauce and a squeeze of lemon!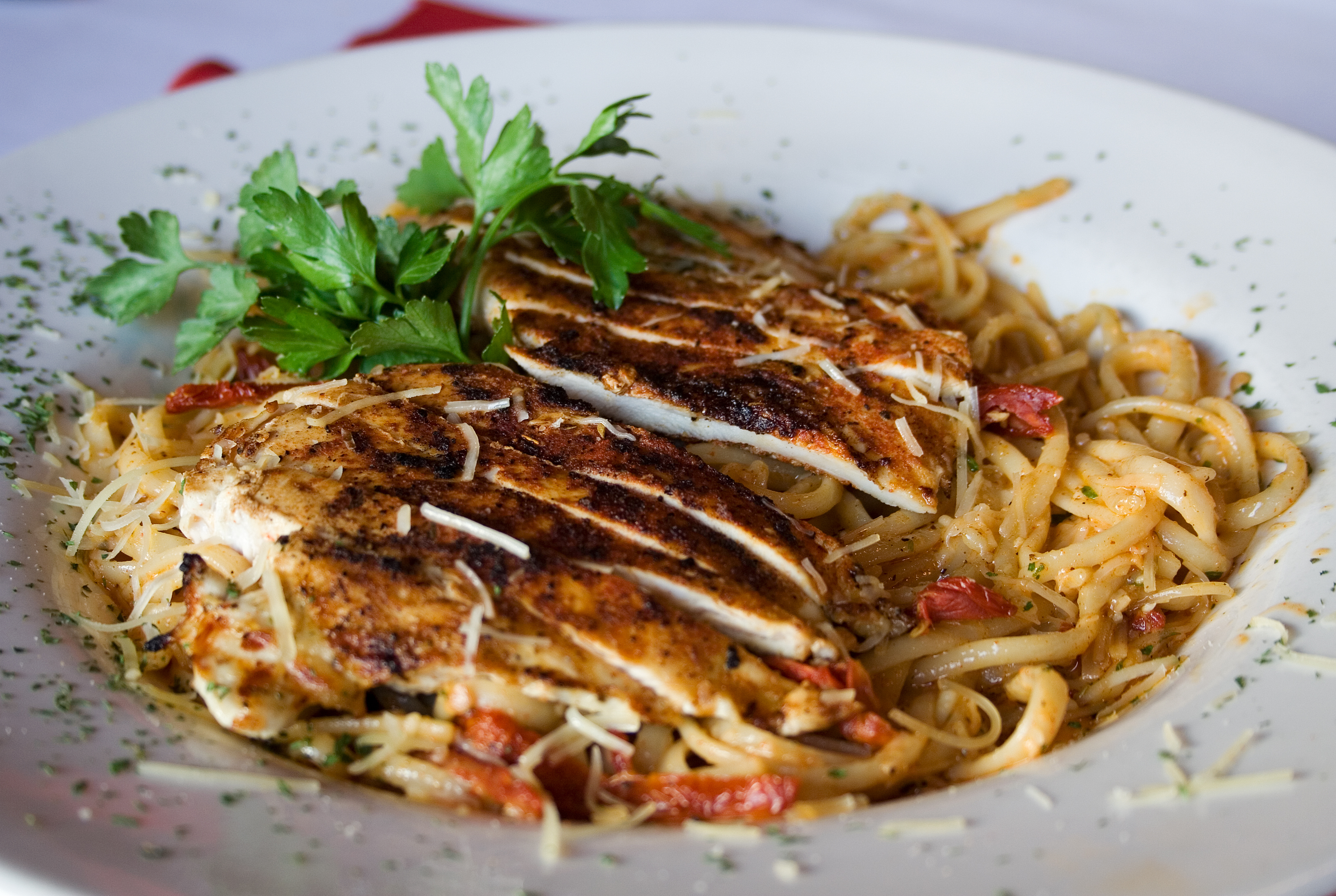 This Cajun Chicken pasta is a favourite @ our Xcite Linlithgow cafe made by Mary! Why not make it at home? 
Ingredients: 
250g Linguine
500g chicken strips
2tsp cajun seasoning
1tsp garlic powder
2 peppers, chopped
250g mushrooms
1 small red onion, chopped
2 tomatoes, diced
1/3cup skimmed milk
3tbsp light cream cheese
1 tbsp cornflour
Method:
Add your chicken strips and spices to a bowl and mix until coated
Cook the linguine and drain
Saute the chicken and chopped vegetables
Blend the skimmed milk, cream cheese and cornflour to create a slurry
Add the slurry to the cooked chicken and veg, mix and add in cooked linguine
Season and enjoy!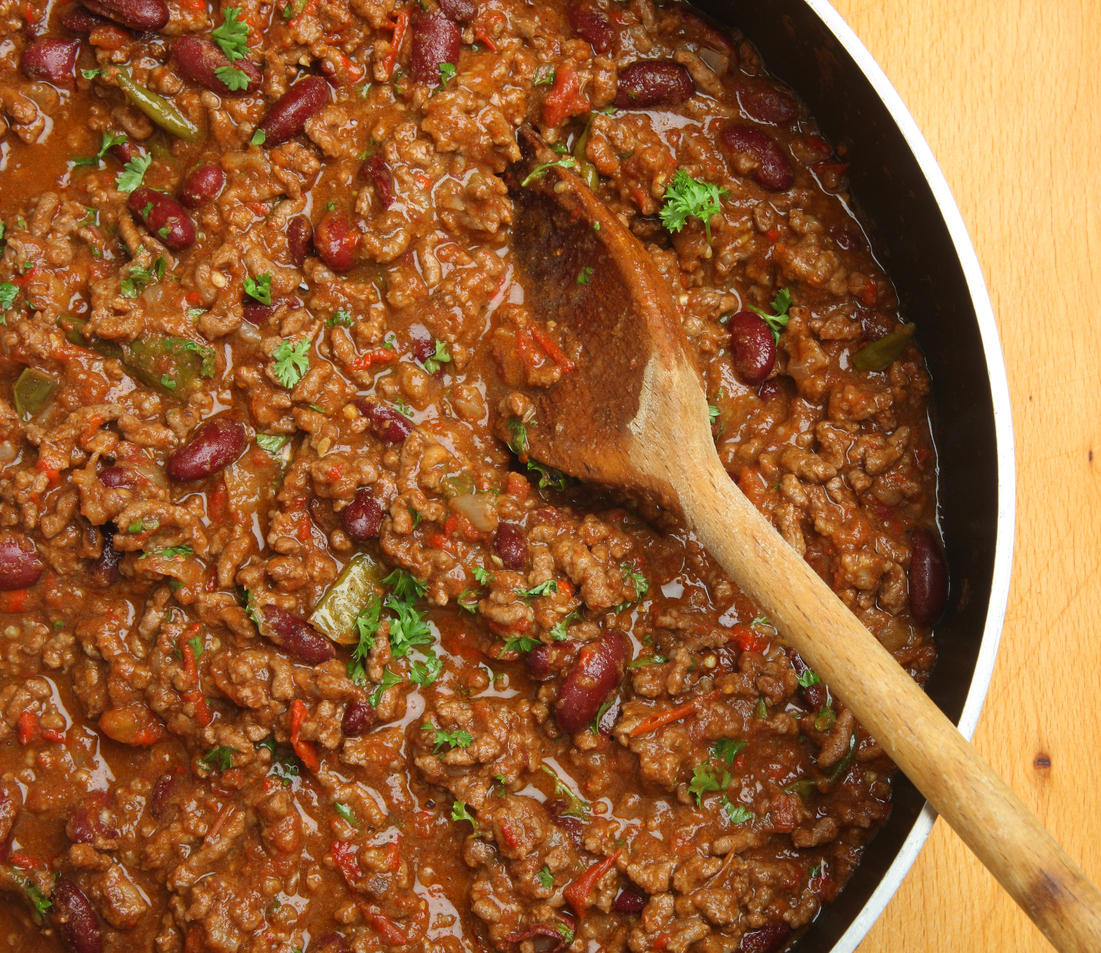 Chilli Con Carne made by Kim @ Xcite Livingston
Make it at home -

Ingredients:

400g mince




2 onions




400g kidney beans




800g tinned tomatoes




2 cloves of garlic




2tbsp of tomato puree




2tbsp of chilli powder
Method:
Peel and finely chop the onions.
Place the mince with onions and garlic in a pan and cook until mince has browned.
Add chopped tomatoes, tomato puree and chilli powder. Cook thoroughly then add kidney beans and heat through.
Serve it up with rice and salsa or turn it in to Nachos!
Mango & Sultana Loaf by Julia @ Xcite Bathgate
Ingredients:
425g tin of mango slices in Juice
375g sultanas
1 tsp bi-carbonate of soda
1 egg
1 cup (approx. 160g) self-raising flour
Method:
Place mango and sultanas in saucepan, bring to the boil and simmer for 8 minutes then leave to cool
Once cool add in bi-carbonate, egg, flour and mix well
Bake in a 2lb leaf tin for 50-60 minutes at 180c