Did you know...our Swim Teachers are qualified to the highest possible swim teaching standard?
At Xcite we aim to provide our customers with the best possible service. We ensure that all of our Swim Teachers gain their UKCC Level 2 Teaching Aquatics qualification, the highest level of swim teaching available across the country.

We dedicate two Swim Teacher Training weeks per year to ensure all teachers receive regular training covering a wide range of topics. No swimming lessons run during these weeks and this has been calculated within the Learn 2 Swim Subscription monthly payments. We plan these 2 weeks to be delivered out with school holidays so our teachers have the best opportunity to attend.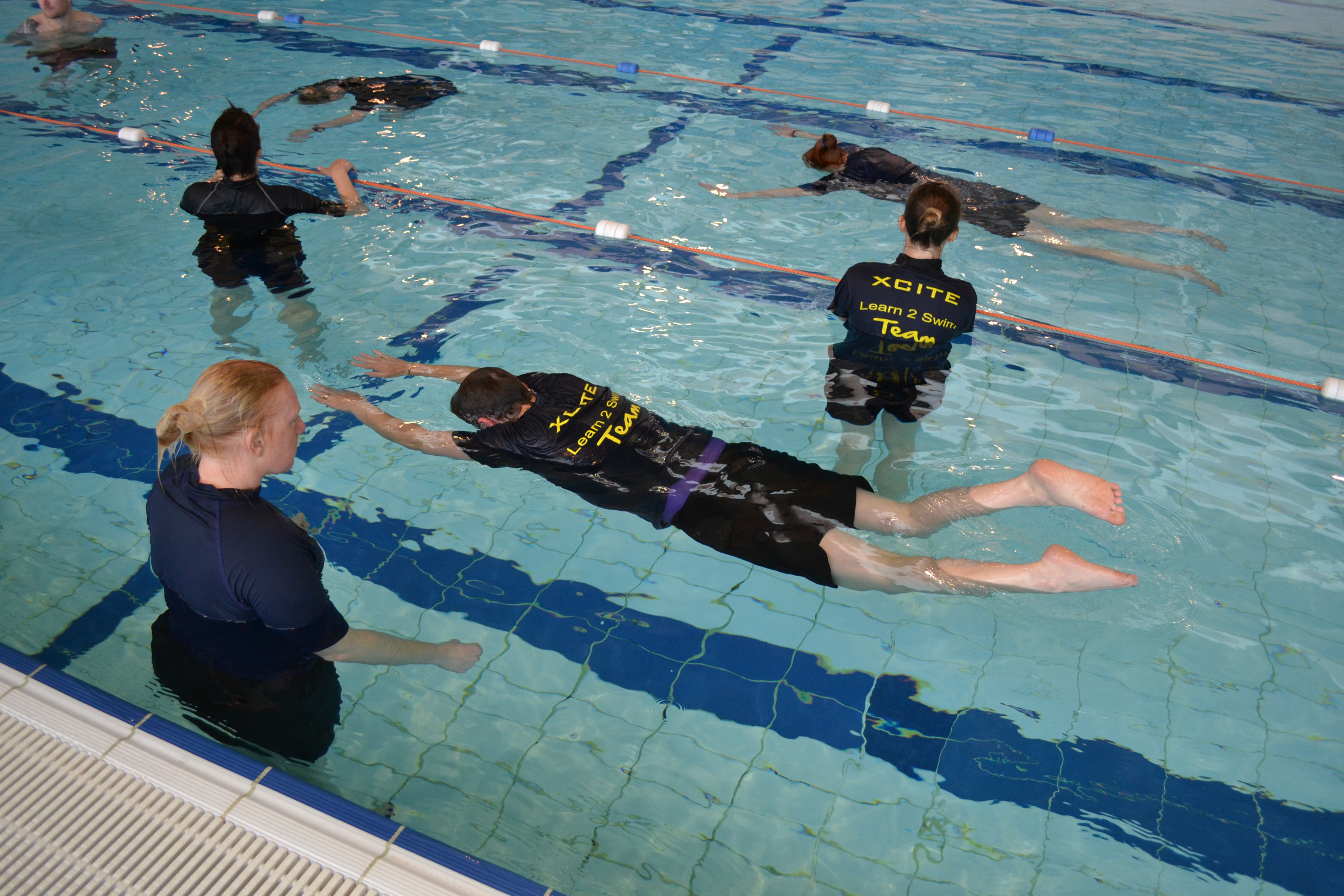 2018 Teacher Training Weeks:
Monday 30 April - Sunday 6 May 2018
Monday 27 August - Sunday 2 September 2018

Learning to swim is an essential skill and we truly understand the crucial role our Swim Teachers play in your or your child's life. By enrolling in our Learn 2 Swim programme you have peace of mind knowing that your Swim Teacher is highly qualified, PVG checked and ready to provide you or your child with the best experience of learning to swim!