Xcite Online Signup
If you have recently been sent a code by the Xcite Team to activate your access to our Live Streaming Fitness Class service, then you are in the right place!
If you are an Xcite Member and do not have a code and would like to access our Live Streaming find out more here.
***Please read through the below instructions before tapping the 'Complete Signup' button a the bottom of this page.***
How to enter your code
Once you tap on 'complete signup' button a popout window will appear. You'll be asked to login with the email address and password that you set up for access to our Live Stream service.
If you haven't set up an account for live streaming before please select 'I am new' and follow the instructions.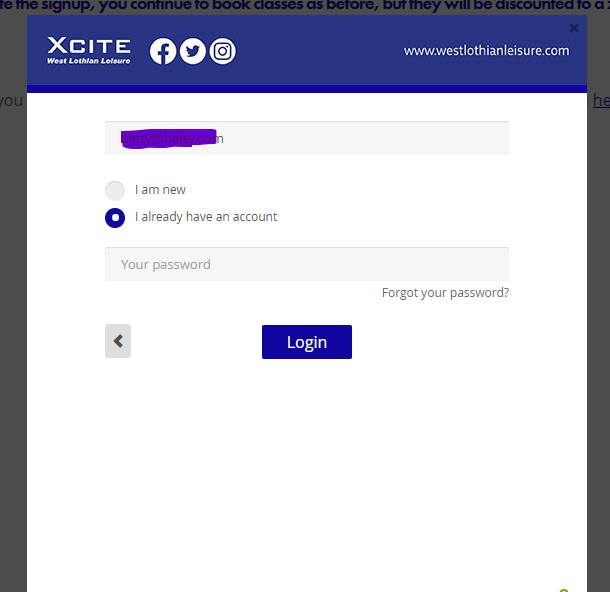 You will be shown a subscription type and monthly cost **This will be discounted to FREE** 
At the top right click the button for 'Redeem Coupon'

Enter your unique code that we have sent you. This code is individual to you and can only be used once.
Complete the signup!
Booking Classes
When booking, each class will show at a cost of £4.99
To book without cost, as per your subscription, use the "Log In" button in the bottom right of the window.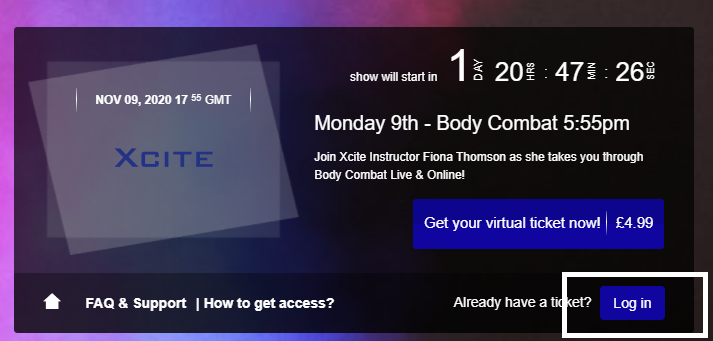 If you encounter any problems with the above please contact our streaming team